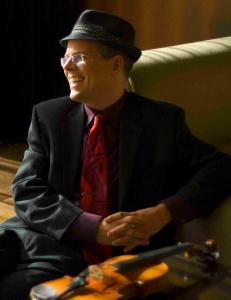 Benedikt Brydern, USA, 1st prize

Benedikt Brydern studied violin and piano at the Richard-Strauss Academy of Music in Munich, Germany. He undertook private composition studies with Rumanian composer Stefan Zorzor. He was selected out of 1000 applicants for Schleswig-Holstein Music Festival to perform in the Festival Orchestra under the baton of Leonard Bernstein in 1988. He returned to the Festival in 1990 to be part in the TV series "Orchestra!" hosted by Sir Georg Solti and Dudley Moore. After graduation in 1992 he received a Rotary International Ambassadorial Scholarship to continue his studies in the United States where he completed the Advanced Studies Program "Scoring for Motion Pictures and Television" at the prestigious USC Thornton School of Music in Los Angeles.
Among the instructors were Elmer Bernstein, Christopher Young, David Raksin and Bruce Broughton. During his year at USC he won an additional scholarship sponsored by BMI. Since then he composed the music for Jon Voight's film "The Tin Soldier", the Miramax Documentary "Rhyme & Reason" and several award winning independent feature films. He won two Marmor Composition Awards sponsored by the Stanford University Music Department, the 2002 William Lincer Foundation Chamber Music Competition and in 2004 the Composer's Symposium at the Bach Festival in Eugene, Ore., commissioned Brydern to compose a string trio in honor of George Crumb's 75th birthday. Find out more on www.consordino.com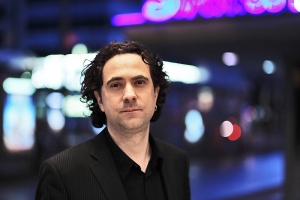 Jens Hubert, Germany, 2nd prize

born in 1973, he studied piano and drums an the Akademie für Tonkunst Darmstadt, Germany. Additional he studied jazz piano at the Hochschule für Musik, Frankfurt and jazz composition at the Hochschule für Musik, Nürnberg.
Jens Hubert arranges and composes for orchestra, string quartett, big band, accordion, choir, films and works as a song writer and producer for many projects of his own and other artists. Since now he composed, arranged and played among others for Milva, Die Firma, CJ Taylor, Deidra Jones, Andrea Bocelli, David Garrett, Neue Philharmonie Frankfurt and the Prager Symphoniker. His works were sent on radio (YouFm, Hr2, Hr4, Radio Gong Würzburg) and television (Pro7, MDR, Balcony TV). Find out more on www.jenshubert.de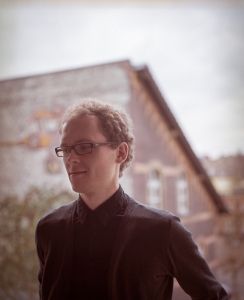 Johannes Meyerhöfer, Germandy, 3rd prize

was born in Freiburg, Germany, and startet to learn the piano at the age of six. Soon he started to learn the violin, the viola and studied composition. He studied piano at the Musikhochschule Köln with Josef Anton Scherrer and Gesa Lücker, additional he studied music theory with Friedrich Jaecker. During his study time he got several studentships.
As a composer he feels familiar with different styles of music, from historical about crossoverto contemporary music. He got composition and arrangement jobs for the saxophon-quintett "Alliage", which won the ECHO Klassik twice. Since 2014 he works as a independent pianist, composer and coach in Berlin. Find out more on www.johannesmeyerhoefer.de
Dawid Lubowicz comes from Zakopane, from a family of rich music tradition. He graduated from the Frederic Chopin Academy of Music in Warsaw, from the violin class of professor Konstanty A. Kulka. He took part in many master courses with such virtuosos as: R. Baldini, M. Jaszwili, M. Ławrynowicz, Z. Milenković, W. Wiłkomirska, A. Jagodziński, M. Parkinson, G. Wittner.
He received awards at several festivals and contests, e.g.: in 2014 he won 3rd prize in The First International Zbigniew Seifert Jazz Violin Competition and also Special Prize awarded by Krzysztof Penderecki European Centre for Music. With Atom String Quartet: Grand Prix Jazz Melomans 2010, Jazz Angel of Bielska Zadymka Jazzowa 2011, Fryderyk 2012 (Jazz Phonographic Debut of the Year), Gold Fiddle of New Tradition Festival 2012, Fryderyk 2013 (Jazz Album of the Year), Grand Prize of the 9th Bucharest International Jazz Competition in 2015 (Romania).
He has been cooperating with Roma Music Theatre orchestra, Teatr Współczesny in Warsaw, The National Theatre in Warsaw and as arranger-composer for the Nova Opera in Bydgoszcz. He is a soloist in Christophe Voise's project Missa Brevis. He has played in and created: Atom String Quartet , Opium String Quartet, alTango, Lubowicz Jazz Quartet, East Wall Jazz Quartet and the newest solo project Dawid Lubowicz Jazz Ensamble. Find out more on www.atomstringquartet.com
was born in 1953 in Russia,  and he graduated from the Tchaikovsky National Music Academy of Ukraine in Violin, where he was a student of Professor Olga Parkhomenko (1978). He has performed as a violin soloist with the Abkhazian State Philharmonic of Sokhumi, as well as Kherson and Mykolayiv Philharmonics in Ukraine, and other concerts in Ukraine, Russia, France, Bulgaria, Hungary, Germany, Holland, Spain, and Israel. He served as a conductor of The Capriccio (later Ars Nova) Chamber Orchestra in Mykolayiv.
He is a laureate of the Yuri Falik International Competition for Composers (Saint-Petersburg, 2012) and the winner of the National Violin Competition of Ukraine. As his biggest award he was mentioned as Honorary Artist of Ukraine.
He has written over 200 works from symphony and chamber music to ensembles, piano, string instruments, musical theatre productions, as well as vocal pieces. Find out more on www.gonobolin.pp.ua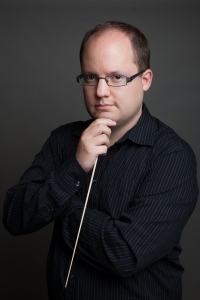 András Derecskei, Hungary, 6th prize

was born in 1982 in Budapest in a musician family. In 2006 he gained a Violin degree with honours (Cum Laude) at the Liszt Ferenc Music Academy, Budapest. In 2009 he gained a Composition degree, in 2012 he gained a Conducting degree. Among his teachers were György Orbán, András Ligeti, István Kertész, Bartók Quartet, Kodály Quartet.
Since 2006 he was awarded with many prizes as composer and as an active musician as well. He participated a couple of mastercourses where such teachers were like Péter Eötvös, Peter Rundel, Christian Wolff.